When:
Monday 7 June, 2021 @ 7:00pm – 8:00pm
2021-06-07T19:00:00+01:00
2021-06-07T20:00:00+01:00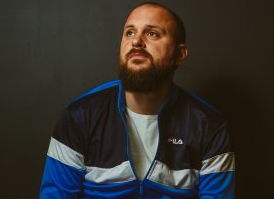 • Mon 7 June to Wed 9 June @ 7:00pm •
When 13-year-old Adam Morrison was bringing up his brothers and sisters, he dreamed of a life beyond working-class Kent. Now he's bringing up his own kids… in working-class Kent. Join Adam on this momentous journey from the council estate, via the Royal Navy, to being the oldest apprentice in town and, finally, a husband and dad. On the way, hilarious detours through the class system, feminism and childhood summer holidays. Something for everyone who's ever had a dream.
Tickets £5