When:
Saturday 31 July, 2021 @ 6:00pm – 7:30pm
2021-07-31T18:00:00+01:00
2021-07-31T19:30:00+01:00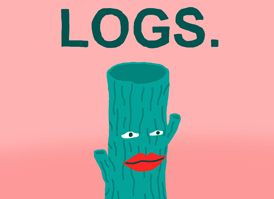 From Julia Masli & The Duncan Brothers, the creators of the hit Edinburgh Fringe show LEGS, comes LOGS, because logs are the legs of trees.
Logs come from wood and wood is a material. And this show will contain a lot of newly cut wood. Only the best wood will be cut to make LOGS. The rest will either be recycled into a yoga studio to help people reach the plank position or incinerated in a log burner and never thought of again. But if we're very lucky, a few special bits might just contain the acorns from which a beautiful forest of a show may grow.
TBH we should have called the show ACORNS. But LOGS makes more sense in the context of LEGS.
Winner of The Malcolm Hardee Award for Comic Originality 2019
"It reaches the purest forms of nonsense and silly" ★★★★ The Skinny
"An escape from meaning" – ★★★★ The List
''the audience are reacting as if they've been starved of this content all their lives'' – ★★★★ Comedy To Watch
Doors 6:00pm / Show 6:30pm
Tickets £6 + booking fee