ODE TO SLEEP + RIVIERA KID + DEAD DOLLS
When:
Saturday 3 October, 2020 @ 7:00pm – 10:00pm
2020-10-03T19:00:00+01:00
2020-10-03T22:00:00+01:00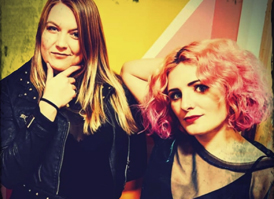 ODE TO SLEEP
Two friends having fun making 90's style riot grrrl jams.
RIVIERA KID
Friends making heavy melodic music with protest poetry lyrics. DIY anarchopunk with undertones of 90s heavy metal and grunge.
DEAD DOLLS
Dead Dolls perform well-known rock and metal songs in the style of 1950's Swing, Jazz and Rock n Roll.
Entry just £3 – tickets on sale soon!