SARA BARRON: WORK IN PROGRESS (FREE!)
When:
Tuesday 15 June, 2021 @ 7:00pm – 8:00pm
2021-06-15T19:00:00+01:00
2021-06-15T20:00:00+01:00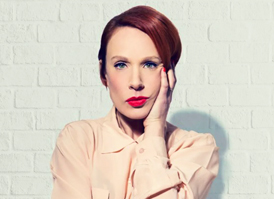 • Mon 14 to Wed 16 June @ 7:00pm •
(1 hour)
Sara Barron returns to Brighton Fringe with new jokes and stories about motherhood, fatherhood, therapists, fallings out, and gettings back together.
"Deliciously dark, brutally honest and unapologetically filthy." ★★★★★ (Herald)
"It's eloquent, sharply written and delivered with distinction… a masterclass in charisma." ★★★★ (The List)
"She has a rockstar presence… Never less than compelling… a standout show" ★★★★ (Fest)
As seen on 'Live at the Apollo' (BBC), 'Frankie Boyle's New World Order' (BBC), 'Roast Battle' (Comedy Central), and 'Dave Gorman: Terms and Conditions Apply' (Dave).
FREE ENTRY!