SLEEP PARALYSIS VOL. XXXII
When:
Sunday 18 July, 2021 @ 7:00pm – 9:30pm
2021-07-18T19:00:00+01:00
2021-07-18T21:30:00+01:00
Cost:
£7.50 (£5 students)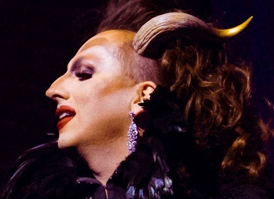 We're finally back! It has been a long time, but Brighton's longest running alternative drag revue is back at last!
First off, Rose Gould, a Queen long thought of as dead. We had our best researchers following up any sighting of her in the wild and one finally managed to get a tranquilizer dart in her. She is expected to wake any day now!
Next up we have Melanin Monroe, What happens when you have a K-pop junkie who is a sucker for old Hollywood glamour? Well, science has done it again and tampered where it shouldn't and created a glamorous, show stopping beast that will both amaze and delight!
And finally, just when you thought she had finally died of extreme old age, she crawls from the swamp once again, it's Fuchsia Von Steel! Yes she may have broken a shoulder blade in a freak accident on Dukes Mound, but that will not stop her from wailing, dramatically moving her one working wrist and removing her clothes at you!
Doors 7:00pm / Tickets £7.50 (Students £5.00)